Life and Times of
William John Matheson
These pages by Jerry Wilkinson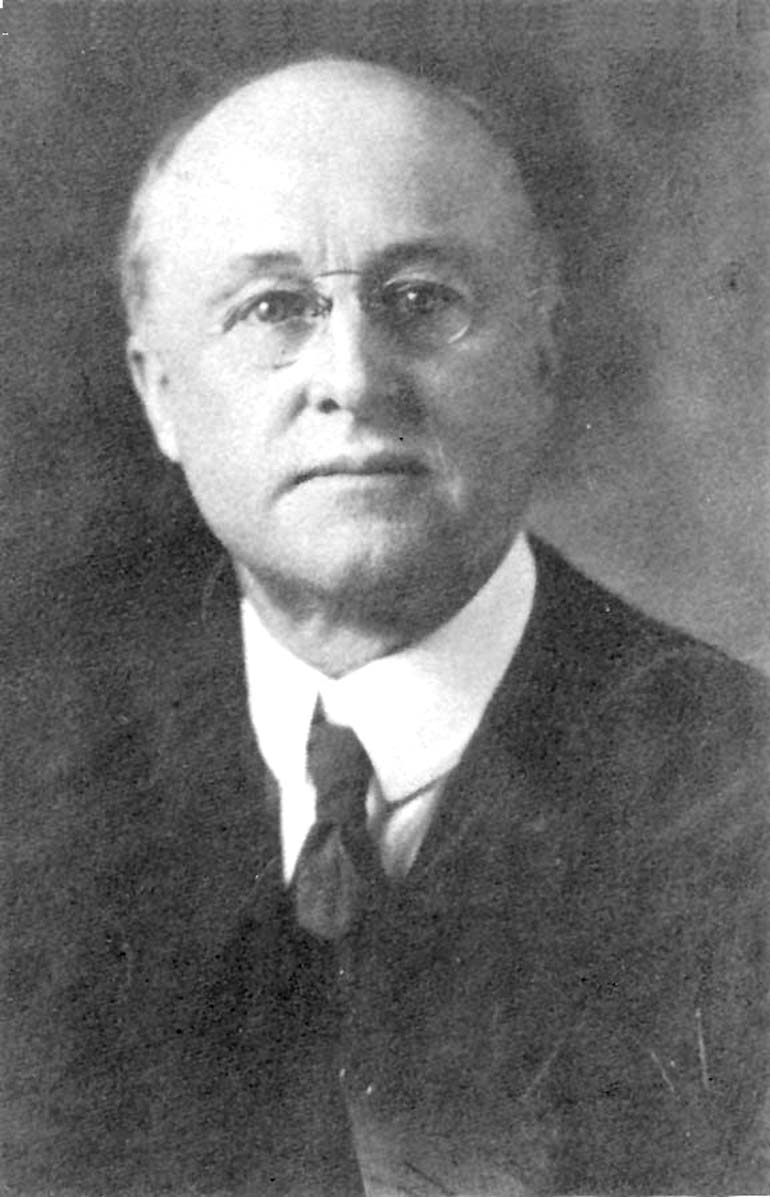 - DISCLAIMER -
Information in this booklet is based on research collected during submission of Lignum Vitae Key for the National Register of Historic Places and data for re-enactments of William J. Matheson. Because of the nature of the documentation, errors can exist; however diligence was given to verifying as much as possible. Your additions, corrections and input are solicited. Jerry Wilkinson April 2001

- ACKNOWLEDGMENTS -
Dr. Raymond Mackie of the University of St. Andrews
Arva Moore Parks of Arva Moore Parks & Company
Sam Boldrick of the Miami Public Library System
Rebecca Smith of the Historical Museum of Southern Florida
Anne Thompson of The Huntington Historical Society, New York
Doris Reinke of the Elkhorn Historical Society, Elkhorn, WI
Joan Gill Blank of Key Biscayne, Florida
Finlay B. Matheson of South Miami, Florida
Bruce Matheson of South Miami, Florida

- SOURCES -
Key Biscayne by Joan Gill Blank, Pineapple Press, 1996
One Hundred Years on Biscayne Bay by Stuart McIver, 1987
Key Biscayne by Jim Woodward, Miami Post Publishing Co, 1961

William John Matheson
PROLOGUE

William John Matheson was of Scottish– American descent. His father was Finlay Matheson of Loch Carron, Ross-shire, Scotland. His mother was Anna Meighs Lightall of Albany, New York.
Finlay Matheson's brother, John (1820-1890) was the first to move to Elkhorn, Wisconsin and established a tailoring business. Finlay followed his brother to Elkhorn some time later and established a dry goods store. The Finlay Matheson dry goods store was at the southwest corner of Wisconsin and Walworth streets. Reportedly, the two brothers were associated in other businesses.
A note on brother John Matheson, he learned the tailor's trade in Inverness, Scotland, emigrated to the US in 1840, and worked in Milwaukee before moving to Elkhorn in 1844. He was the first merchant tailor to establish an actual business in Elkhorn and first to put out a sign. He married in 1849 Miss Lovette Lee, daughter of the Rev. Luther Lee of New England origin.
Anna Lightall of New York met Finlay Matheson while visiting her uncle, John Meigs, at Elkhorn and the two were married.
William John Matheson was born September 15, 1856 at Elkhorn, Wisconsin, a small community west of Milwaukee. He had an older brother, Hugh, and the aforementioned uncle, John.
Their home was a modest two-story frame Victorian style structure in downtown Elkhorn on the corner of Wisconsin Street and Court Street. It was across the street from the courthouse park, in which no doubt William and John played as children. Not much else is known of his early life.
Sometime around 1864 the family moved to the northeast coast of South America at Georgetown, British Guyana. His father was to manage a huge sugar cane plantation. Sugar was the country's principal agricultural product. In August of 1867, Finlay leased the Plantation Sans Souci from the estate of Edward Baugle for three and a half years. Apparently, he was not successful and later returned to the United States. Finlay passed away in 1882 in Toulon, Illinois.
For about two years in British Guyana the two brothers enjoyed the strange exotic world of the jungle and year round warm waters. Little is know of these two years, but Dr. Matheson returned years later on his yacht, Seaforth, to visit the plantation where he had once lived. From the words of a Miami Herald reporter the party traveled from Georgetown up the Demerara River and took a jerk-water train across country to the Essequibo River. On the Essequibo they traveled by riverboat as far as the Tumatumari Falls where a tributary allowed them to reach the site of the original sugar cane plantation. When he revisited he found the modern community of MacKenzie. This was a model community near Wismar and was maintained by the Bauxite Company that mines and refines aluminum.
Dr. M. H. Tallman of Coral Gables and a Plantation Key weekender, accompanied the commodore and visited the local company hospital. It was clean and equipped with modern medical equipment of the time. The hospital was used by the British executives, hospital staff and the Bauxite workers of native Indians and Blacks.

- Off to school -

Returning to the 1860s, after a few years in the tropics the family decided that William and elder brother, Hugh, were to be educated in Scotland. Based on the account of a Georgetown, British Guyana newspaper on December 25, 1865, the two brothers accompanied by family physician friend Dr. Walker departed Georgetown on September 3, 1865 aboard the ship Strathleven bound for England. In November they encounter a hurricane near the Banks of Newfoundland and on November 4, the Strathleven sprang a leak and was totally lost. Captain Hannington and a cabin boy were washed off the deck and never seen again. Dr. Walker died on November 14 and the remaining crew and the masters Hugh and William Matheson arrived at Falmouth, England.
From the aforementioned undated Miami Herald newspaper clipping, Commodore William Matheson provided additional details of the shipwreck tragedy. Captain Hannington was drunk and staggering on deck when a monstrous wave washed him overboard. The ship was demasted and her decks were awash and littered with debris.
The gutted and bruised ship wallowed in the trough of the sea. Food supplies and fresh water were gone and the doctor somehow caught a porpoise. They lived on porpoise and coffee made from salt water until rescued. On the third day a brigantine passed by and did not stop. On the ninth day the square rigged Marmion loaded with a cargo of pitch from Trinidad enroute to Plymouth, England stood by and picked up the survivors. Dr. Walker died three days after being rescued.
They arrived safely at London and traveled on to Glasgow, Scotland. Later, William's son, Hugh, named his own sailing yacht the Marmion.
From a copy of an eulogy it is revealed that William lived with a "narrow-minded" Scots Free-Church minister. He attended a parish school, then went to what we consider high school at Free-Church Manse at Arran, an island in the Firth-of-Clyde, and finally attended Clifton Bank School in St. Andrews, Fife for advanced studies.
Some time during his education William learned about a young research chemist of the Royal College of Science, William Henry Perkin, discovering the synthetic process to make aniline dyes.
Aniline is an important organic chemical extensively used at that time in the dye, pharmaceutical, explosives, rubber, and many other manufacturing processes. In 1856, William Perkin oxidized crude aniline in an attempt to make synthetic quinine and succeeded in making mauve, the first of the synthetic dyes. He was later knighted for his efforts that revolutionized dye manufacturing and affected almost every other known synthetic product.
It is not clear why William Matheson was influenced by this; however, it is said that Perkin influenced him to major in chemistry when he entered St. Andrews University in 1871. However, St. Andrews reports that they have no record of Matheson testing, matriculating or registering.
Correspondence with Dr. Raymond Mackie of the University of St. Andrews School of Chemistry unraveled the mystery. Dr. Mackie forwarded excerpts of the CENTENARY LECTURE, December 6, 1940, delivered by Sir James Irvine describing four students who attended the University in the 1860s and 1870s "who deserve special mention in the Roll of Honor of this Department."
Quoting, ". . . it happened that a young American boy was sent to school in this city, and when the time came for him to return home he pled with his parents to be allowed to prolong his stay so that he might attend the University. His wish was granted, but with the restriction that no more than two years were to be spent in this way. So he became a free-lance student and, as he was not reading for a degree, it was difficult to fit him into the rigid curriculum of the time. . . .He solved their difficulties by spending the entire day in the Chemistry Department, lending a willing hand in preparing the lecture experiments and in washing up afterwards. . . . Nearly half a century later he returned to St. Andrews to receive our tribute of the LL.D. degree; for in the interval, William J. Matheson had done St. Andrews Chemistry much credit in the New World. He made his mark in the United States as a pioneer of the Solvay ammonia-soda process, as an active promoter of the dyestuffs industry, as the first manufacturer to produce pure crystalline glucose from starch and as a generous patron of research. A close friend of Theodore Roosevelt and a constant friend of Britain, he never forgot his St. Andrews days and what he owed to them. To him, in turn, we owe the Matheson Scholarship and the Matheson Bursary. . ."

The above is a little lengthy, but serves to introduce the man and his achievements that follow.