ARCHITECTURE ROOM
(This is just a sample of this room.)
Building a Red Cross House
Page 3
This page by Jerry Wilkinson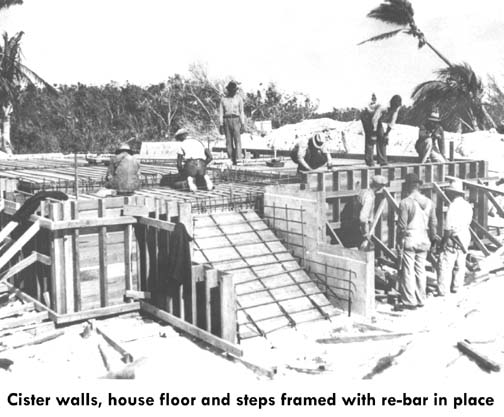 Shown above are the cistern walls, house floor and steps completely formed. Steel re-inforcement rods are being tied in place.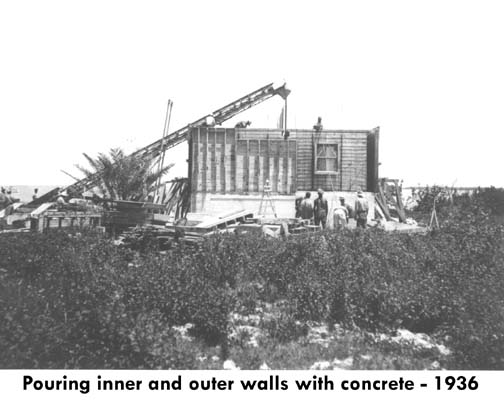 A conveyor belt delivers concrete for pouring in between the house walls.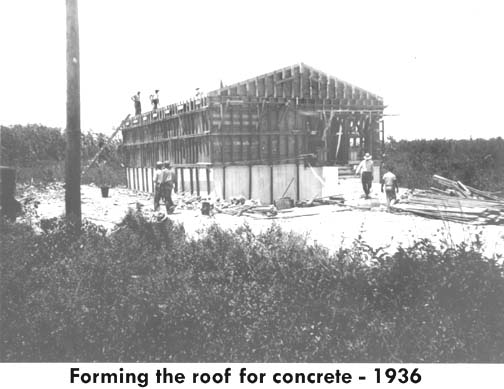 The house wall forms are left in plaqce to support the forms for the roof.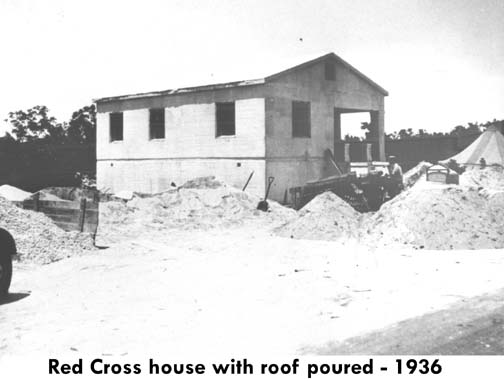 The forms have now been removed and the basic house revealed.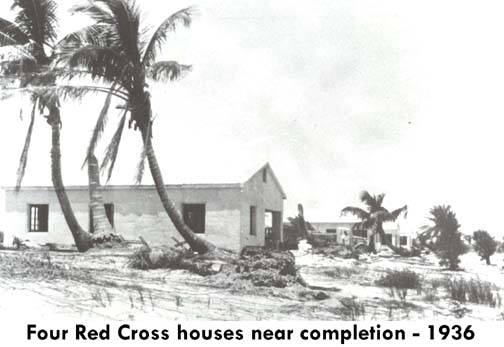 Above are shown four Red Cross houses in a row. As this is on the beach, they are probably for the Russell families on northeast Upper Matecumbe Key at about MM 83.2.