THE INDUSTRY ROOM
The Rock Quarry Case
Page 4
This page by Jerry Wilkinson
The next recorded slab quarrying was in 1965 and a finishing plant was constructed on site.
By 1965 a pair of osprey had built a nest atop of the derrick. Trucks were used to transport the slabs to other purchasers.
A close-up of lifting a slab.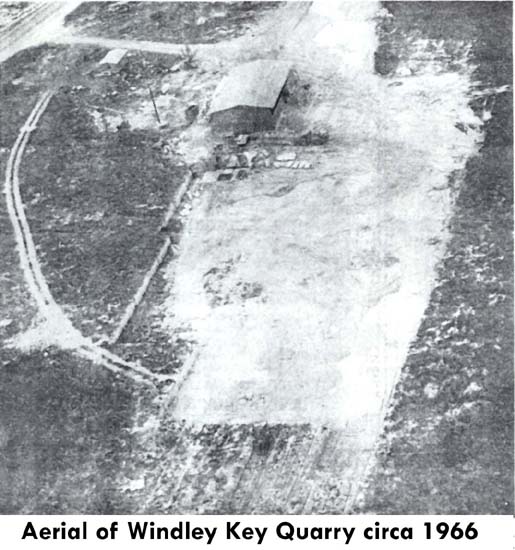 The large tin building was the finishing plant for The Key Largo Rock Quarry, Inc. The end product, decorative and ornamental stone, was now made on site instead as in years past in Miami. The quarry closed in 1968.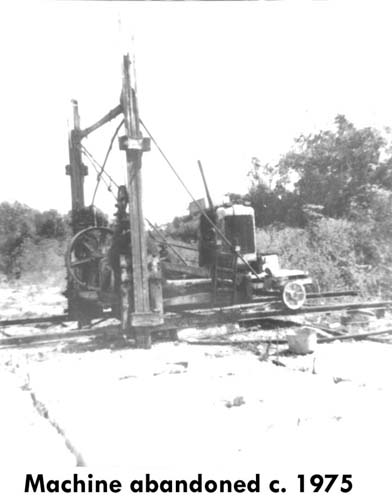 The old "work horse" once again abandoned.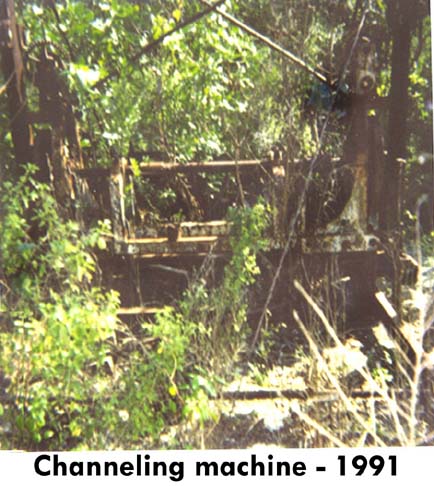 The machine as found in 1991.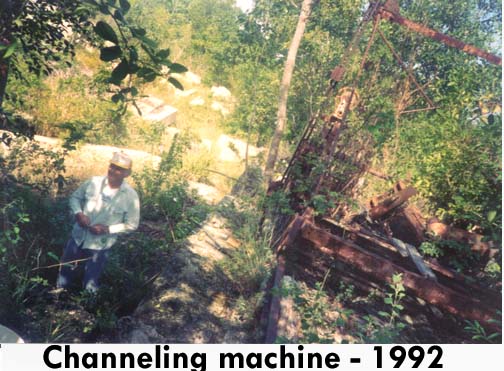 By 1962 the wooden beams supporting the gasoline engine were rotten and the motor fell through the frame. Most of the removable parts were missing. The Historical Society undertook preservation of the rusted "giant."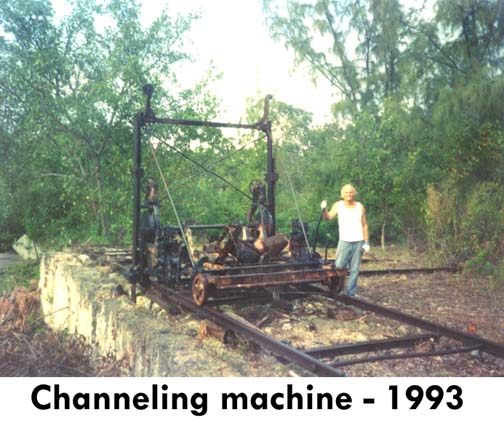 Working with the Florida Park Service the machine was scraped, wire brushed, some parts made by V.C. Reddy and two coats of the rust preventive "extend" were applied.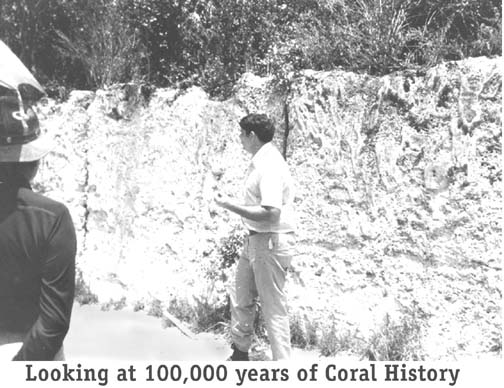 For some time the University of Miami used the seven-foot coral walls for geological study and demonstrations. An environmental education center is presently being completed.
The End