TRANSPORTATION ROOM
Overseas Highway Case
Welcome to "the Key Largo Ferry" of the Overseas Highway.
Page 4
This page by Jerry Wilkinson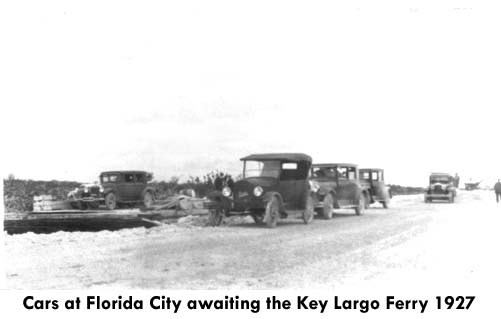 After the hurricane of 1926 damaged the construction work on the first Overseas Highway in the Upper Keys, and enterprising Homestead person started ferry service from Florida City to the east end of the Card Sound Bridge. That point was then known as Pelican Harbor.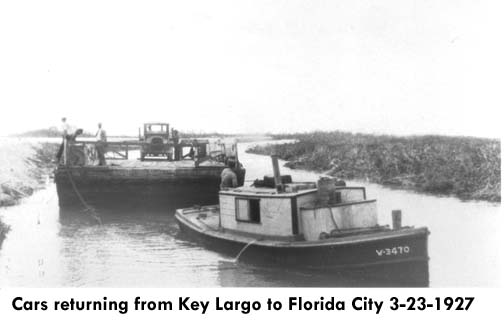 The Florida Land Boom was about over, but construction crews alone kept the ferry in operation.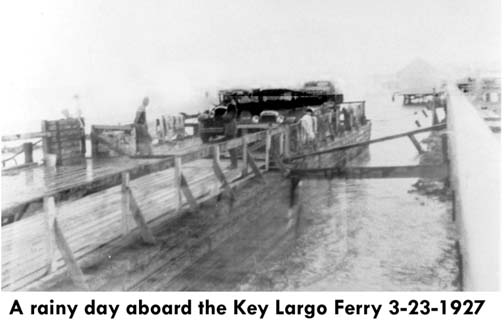 The Overseas Highway officially opened on January 25, 1928.


Continued on Page 4