THE NATURAL HISTORY ROOM
Hurricanes Case
The 1935 Labor Day Hurricane Shelf.
Page 11
This page by Jerry Wilkinson

- The Snake Creek Relief Area -
It was essential that the work shown below be done quickly. Time was of an essence. Victims were injured, in shock and suffering from exposure. They needed transporting by boat or vehicle to medical help. The dead were decomposing in the heat. If they could not be removed within a few days, they would have to be cremated on site.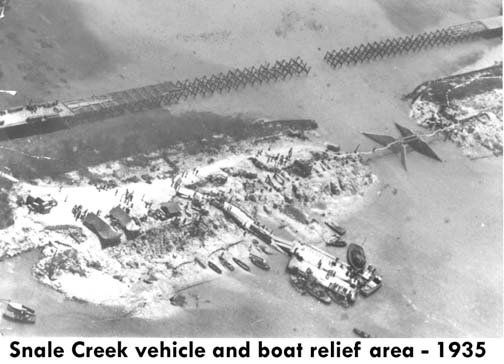 Again the the first photo gives the overall picture. This is from the bay side and the highway is passable to Tavernier to the left. A temporary wooden ramp and dock is seen down the bank. On the other side, repair is being done on the wooden highway bridge. From Windley Key south is isolated to vehicles until this break can be repaired.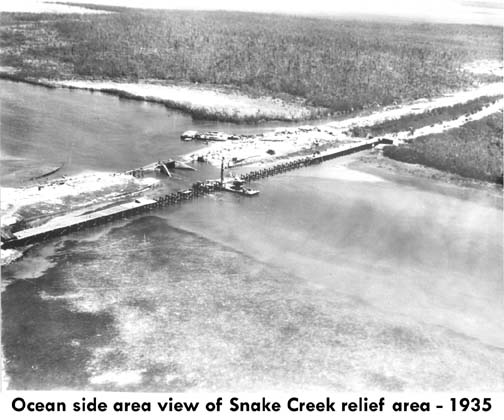 This is a view of the same area from the ocean side. Traffic from Tavernier can be seen on the right. Additional repairs have been done to the highway bridge.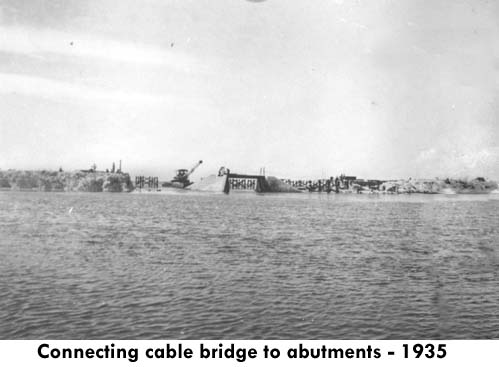 This is a side view from the bay side. They are connecting a set of steel cables from the bridge abutments back to the roadbed. The abutments have already been spanned with wooden timbers.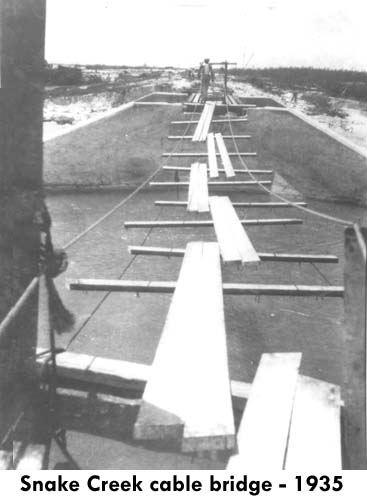 Here we look across the completed cable walkway to the concrete railroad abutments.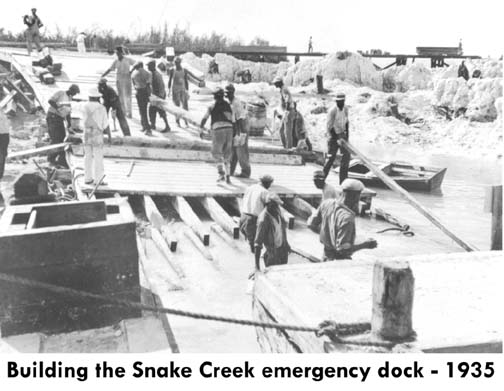 A temporary ramp and dock is being built down on the bayside railroad bank. This was linked across the median to the highway.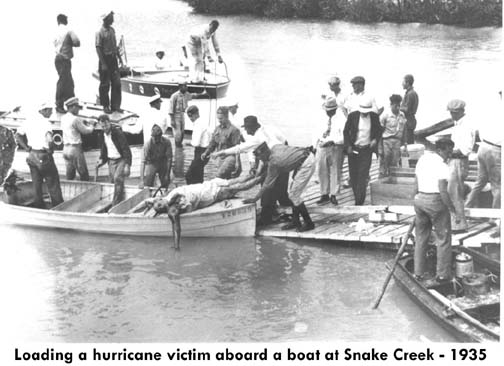 The ramp and dock is shown completed and usable. This makeshift operation was used until the highway bridge could be completed and vehicle traffic could pass farther to the south. However, much of the relief operations were done here as Whale Harbor was more difficult to rebuild.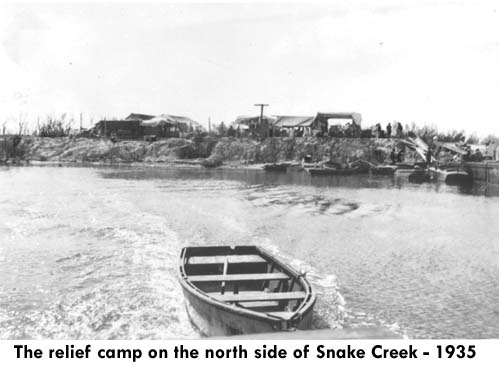 What the relief camp looked like looking back from a departing boat.
Continued on Page 12