THE NATURAL HISTORY ROOM
Hurricanes Case
The 1935 Labor Day Hurricane Shelf.
Page 14
This page by Jerry Wilkinson

- The Relief Work Crews -
Other photos in this series have depicted crews of workers. As one can imagine, the hard work was relegated to the Black workers.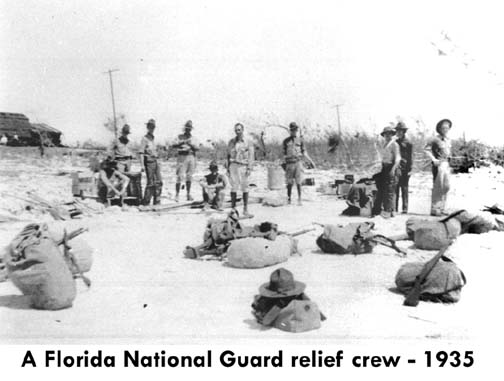 A newly arrived group of Florida National Guardsmen.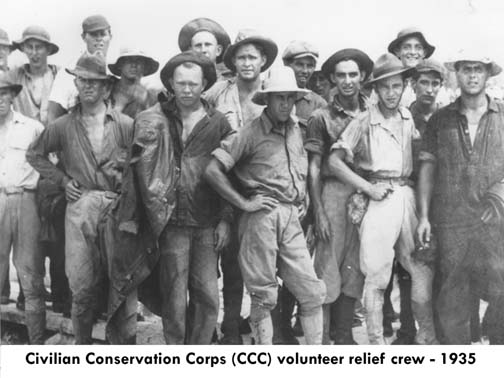 Quite a few CCC workers came to help their fellow workers. The FERA veterans were not of the Civilian Conservation Corps, primarily because of the younger age limit.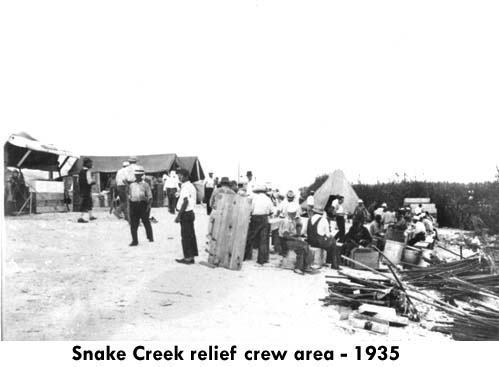 As mentioned before, Snake Creek remained the center of relief efforts for some time. The white collar offices were in Tavernier.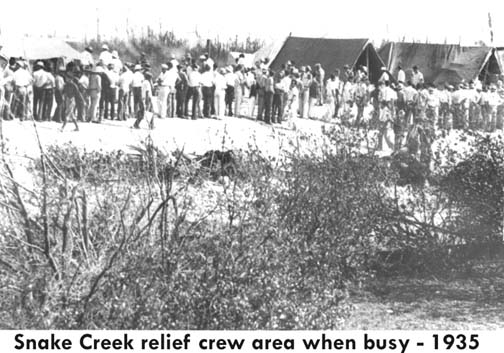 It must be either "chow" time, "beer" time or payday at Snake Creek. Thanks are offered for the efforts of many whose names have long been forgotten.
Continued on Page 15