THE NATURAL HISTORY ROOM
Hurricanes Case
1935 Labor Day Hurricane Shelf.
Page 5
This page by Jerry Wilkinson
The above 1928 Russell Arms Hotel was named the Matecumbe Hotel by 1935. The headquarters of FERA was in this building at about MM 81.4. FERA was doing the highway construction work under the engineering supervision of the Florida State Road Department (SRD).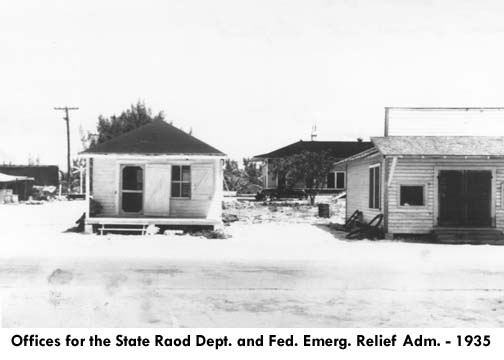 This is the area of the present-day Islamorada Post Office at about MM 82.8. The building to the left was the wooden Islamorada post office and in 1935 was an office for FERA. The building to its right was a grocery store and in 1935 was an office for the State Road Department. The overseas highway, state road 4A, is in the foreground. In between the two buildings and in the background is the Islamorada depot. The railroad track passed on the far side of the depot.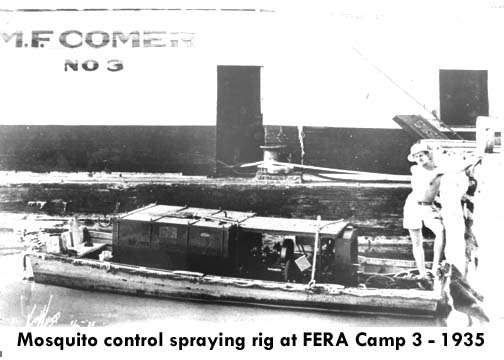 Perhaps one of the earliest large-scale mosquito control projects in the Upper Keys was these spray boats. In the background was the contracted Comer dredge.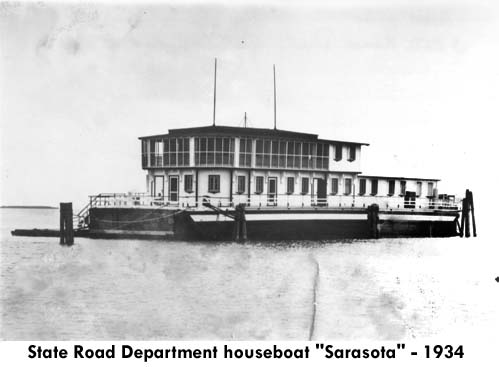 The State Road Department had its own houseboat where many of its engineers lived. It was anchored off-shore of Camp 3. During the hurricane, Engineer Sheeran moved the boat into Hurricane Creek on the west side of lower Lower Matecumbe Key. The boat was damaged, but all survived.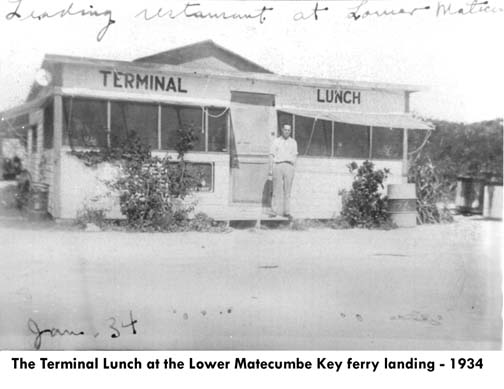 We will not forget the few small businesses that were around. This was what many years later became the Toll Gate Inn. It served customers awaiting the arrival of the ferry boats. Most of those departing the ferries quickly departed to complete their trip elsewhere. There was a similar business on Big Pine Key for those who waited there.
If you want to look at the map again click HERE
Continued on Page 6