MEMORABILIA ROOM
Florida Keys Postcard Shelf
Page 8
- Little Torch Key -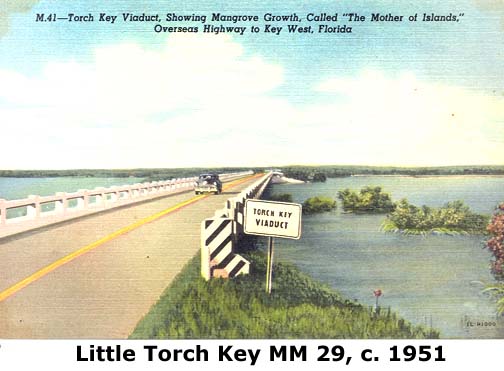 A scene that was repeated many times while driving in the Keys.
- sugarloaf Key -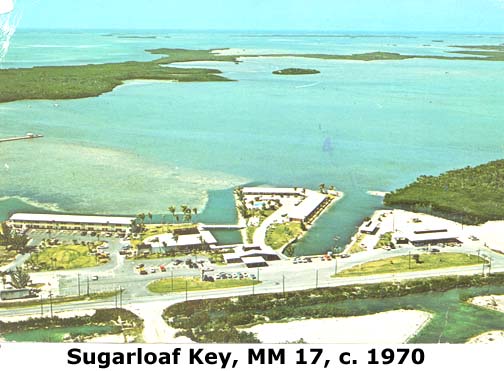 One of the few lodges that touted an airstrip.
There are many postcards of the Key West area. A few with early postmark (pm) dates have been chosen. Key West was one of the few cities where milk was delivered by bringing the cow to the location.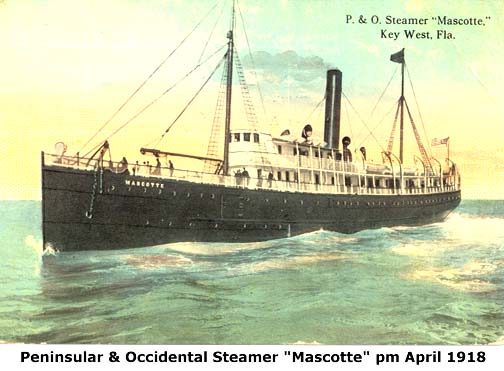 Key West made efficient use of its excellent maritime capabilities.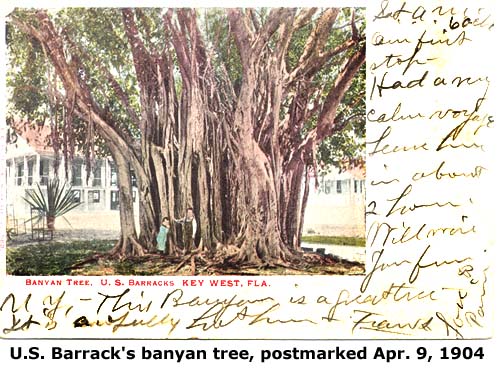 Banyans began as an air plant in a host tree and send roots down to the ground. This is repeated over and over again, hence the many trunks. This tree was damaged by the 1919 Hurricane and later died.
Messages could not be written on the address side of these early postcards.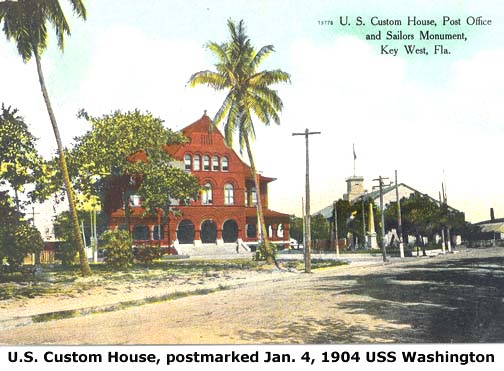 The Custom House has been restored and is open to the public.
A cast iron frame lighthouse replaced the original tower in 1876 and this tower was torn down in 1877.
- The End -
Return to Page 1 of postcards, or