TRANSPORTATION ROOM
Overseas Highway Case
Welcome to the Ferry Boats of the Overseas Highway.
Page 1
This page by Jerry Wilkinson
The first Overseas Highway was known for its 40-mile water gap between Lower Matecumbe Key and No Name Key. This was serviced by twice a day ferry service. The cost was $3.50 for cars under 14 feet and $6.50 for those over 16 feet.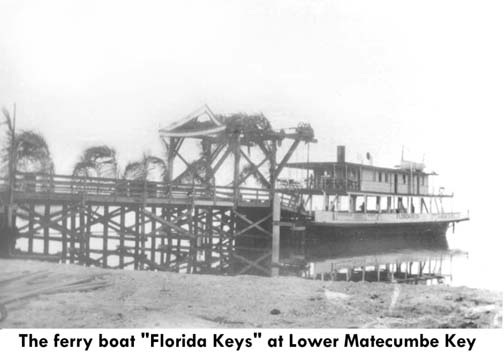 The trip took from four to five hours.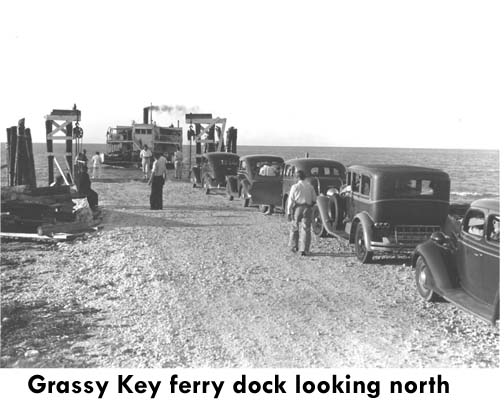 In June of 1929 the road from Hog Key to Grassy Key was completed reducing the trip to two 14-mile trips and vehicle service to the Marathon area.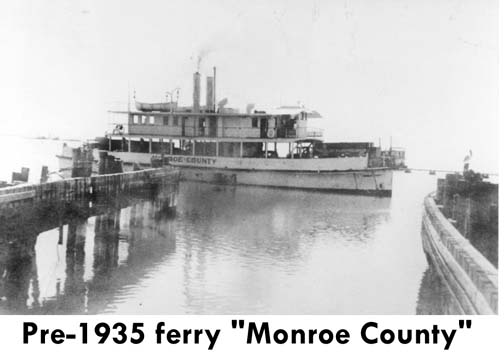 The ferry Monroe County was the one at Lower Matecumbe Key when the 1935 Hurricane struck on Sept. 2, 1935. It and the railroad were severely damaged.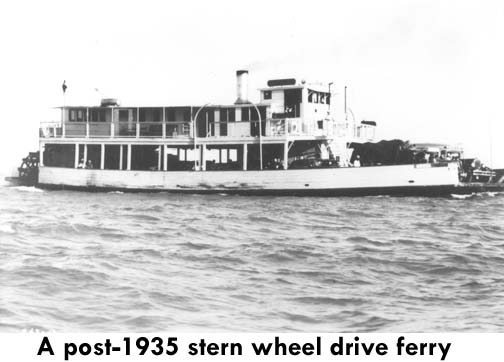 After the hurricane, two Mississippi River stern wheelers (the Pilgrim and the Traveler) were converted to vehicle ferries. Two would ply between No Name and Hog Keys and two between Grassy and Lower Matecumbe Keys. Time for maintenance was a problem.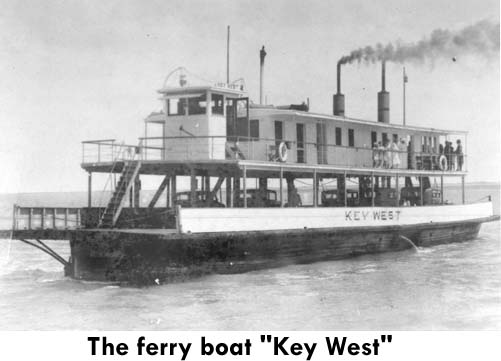 At their best, the ferry service was inadequate to provide Key West the needed transportation service. From 1935 to 1938 a through highway was negotiated and constructed. The follow the history, click HERE , or:

Return to the Overseas Highway Display case, or

Read the history of the Overseas Highway, or