TRANSPORTATION ROOM
Overseas Highway Case
Welcome to "building a road bed" of the Overseas Highway.
Page 3
This page by Jerry Wilkinson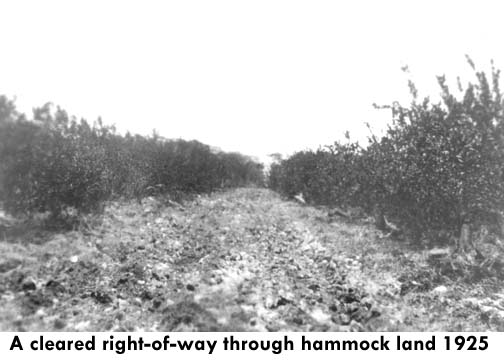 First a survey must be done to establish a center line and then the land cleared to begin roadbed preparation.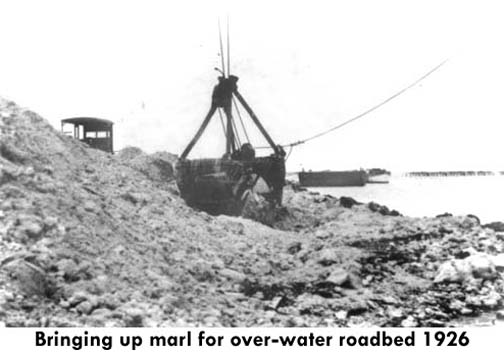 Using the aforementioned equipment, if the roadbed is to be across open water it can be prepared from the bottom upwards as it is filled.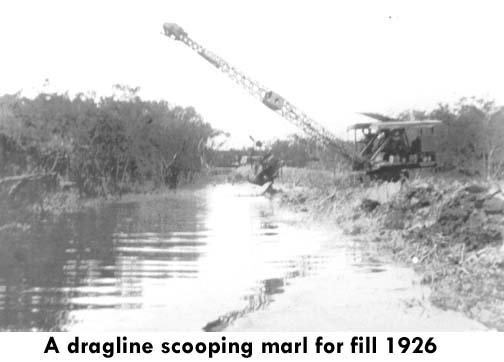 The process is similar across marshland.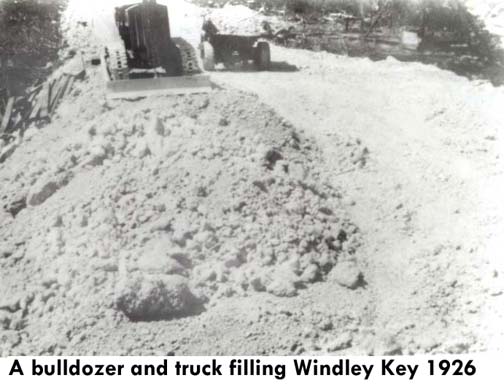 Low places across hammock land must be filled for a somewhat level surface.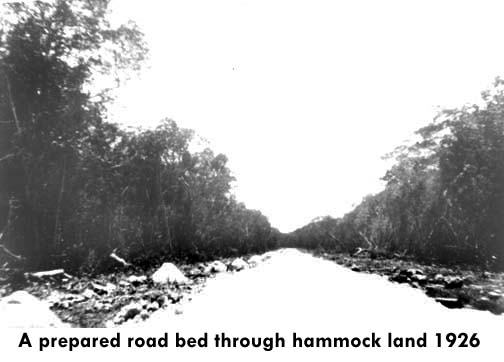 Even across level hard land, usually some filling will be done to permit drainage.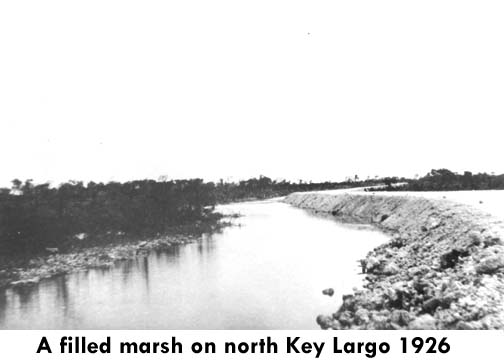 Above is shown a section of north Key Largo east of the Card Sound Bridge, but it could be anywhere in the Keys through low land.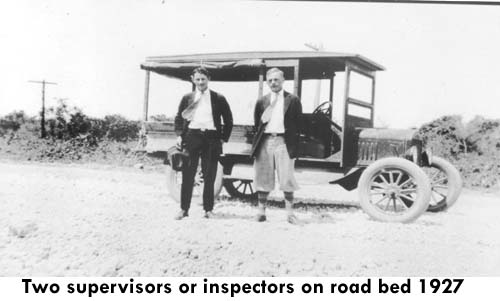 All stages require supervisors and inspectors to insure the proper grades and quality of sub-fill are correct.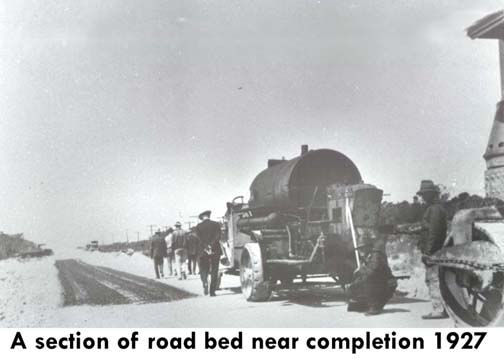 Above is a section of highway beginning to be oiled. Depending on the specifications, numerous coats of sand and oil are applied.

Continued on Page 4