Building the railroad that Went to Sea with photos.
Page 8
Some of the rail mounted (rolling stock) construction equipment used in the Keys.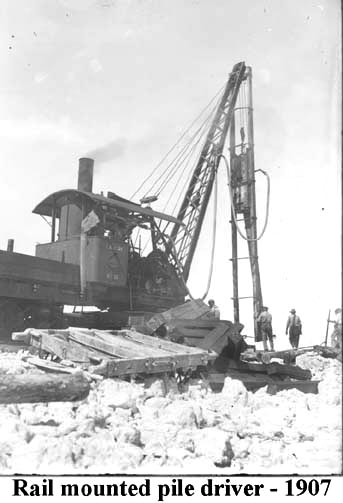 Where possible a railmounted pile driver was used.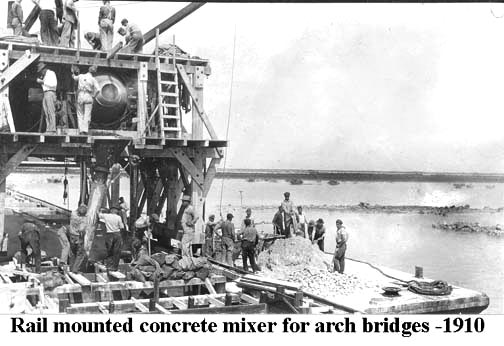 Another view of the track-mounted traveling concrete mixer. Derricks loaded dry material in the back end, water added and concrete came out this end.


A travelling overhead apparatus was used for the Bahia Honda Bridge.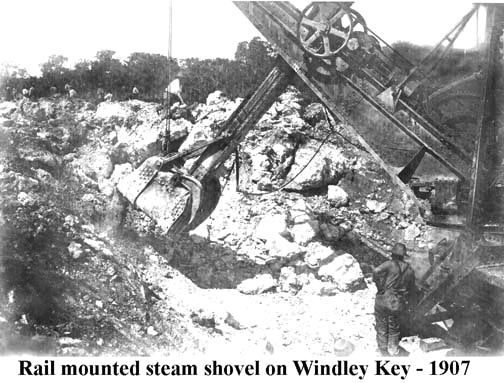 Huge amounts of rock fill could be excavated with rail mounted steam shovels.
The Baldwin side-dump car was a versaltile piece of equipment and could do the work of many wheelbarrows. Some were equipped with narrow guage tram wheels and others for standard track. This small version could be pulled by one mule (but not onto a trestle). There was a full size rail car version that did not tilt; it had low side doors that swung open. See below. These are normally used to scatter ballast stone along the track's sides.