THE NATURAL HISTORY ROOM
Hurricanes Case
Welcome to "1935 Labor Day Hurricane" shelf.
- The Plantation Key Quarry -
Page 4
This page by Jerry Wilkinson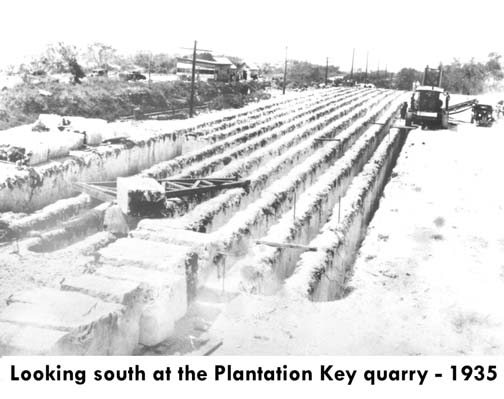 Camp 3 was the location for the bridge construction, but Plantation Key was the quarry site. The personnel lived at Camp 1 across Snake Creek on Windley Key. The quarry was located just north of the entrance to Venetian Shores subdivision. Today's entrance would be at the far end of this scene.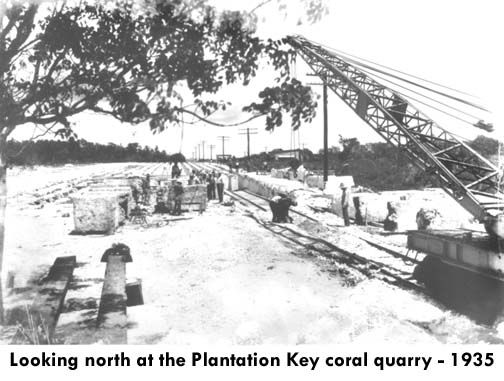 This would be looking from just north of the Venetian Shores entrance.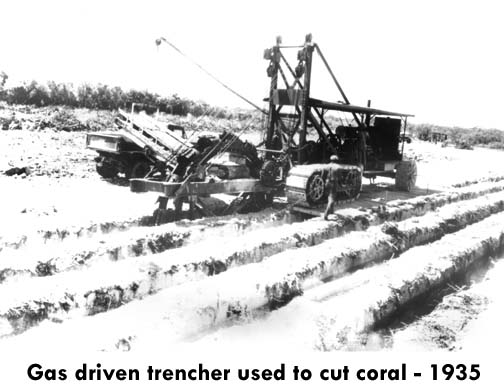 A view of a 1935 vintage coral rock trencher. After a series of trenches were excavated, the machine supported on planks would cut across these trenches . This makes sort of a checkerboard arrangement.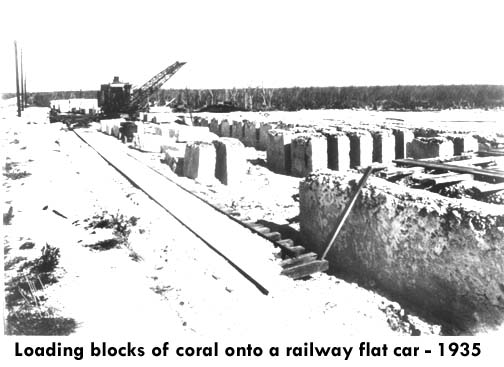 No one is certain how the rectangular blocks were loosened at the bottom, but many suggest very low dynamite charges. The blocks appear to in good condition. Flagler filled his bridge piers with concrete, but FERA put many of these blocks inside of each pier's form.
Continued on Page 5