THE NATURAL HISTORY ROOM
Hurricanes Case
The 1935 Labor Day Hurricane Shelf.
Page 7
This page by Jerry Wilkinson
The Caribbee Colony occupied most of the lower part of Upper Matecumbe Key. It was a huge resort for its time and offered full service resort activities. Its manager and wife perished in the hurricane. The present (March 2000) La Siesta Resort is located at about this site in the photo.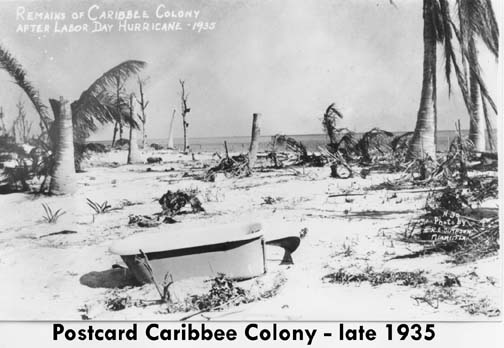 This photo was taken in November 1935 for the postcard.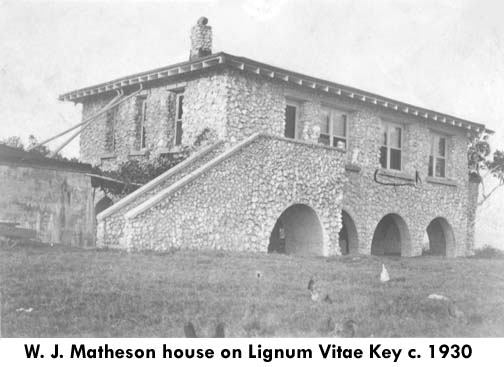 William J. Matheson constructed the above house circa 1920 on Lignum Vitae Key.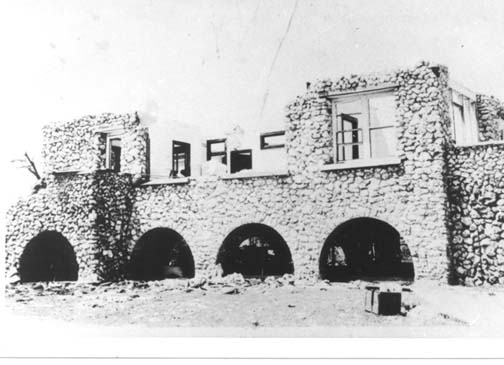 Lignum Vitae Key is about 16 to 18 feet in elevation so the above damage was primarily from the wind. The caretakers survived the hurricane on the lee side (to the viewers right) and outside. One veteran was found alive on the island the following morning.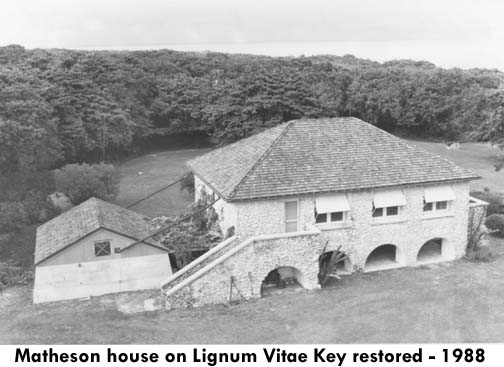 Matheson rebuilt the house as shown and is a Florida State Park today. It can be visited by boat or seaplane.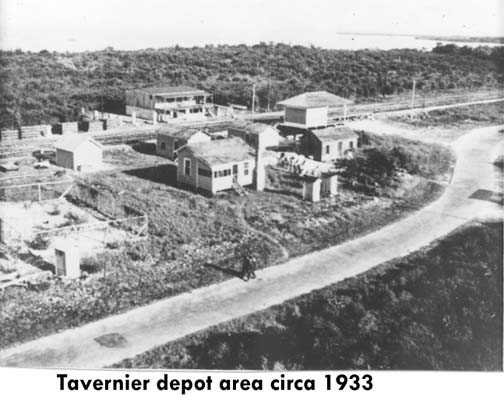 Tavernier was on the outer fringes of the hurricane which was an intense, narrow and fast moving hurricane. The railroad and depot are in the background and the Overseas Highway is in the foreground.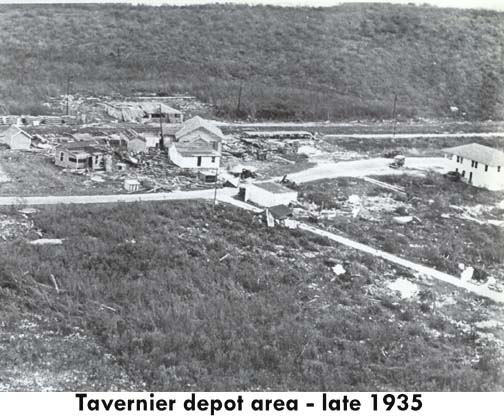 Taken from almost the same perspective as before, but a wider angle. Only the ramp of the depot survived. The area was restored and survived until the four-laning of the highway in the 1960s.
Continued on Page 8