THE NATURAL HISTORY ROOM
Hurricanes Case
The 1935 Labor Day Hurricane Shelf.
Page 8
This page by Jerry Wilkinson

- The Big Blow -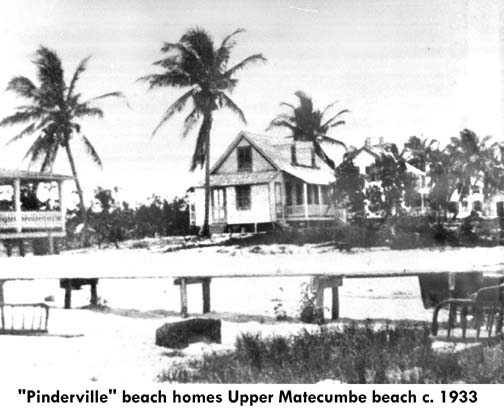 Remember the beach house previously shown? Below is about the same area after the hurricane.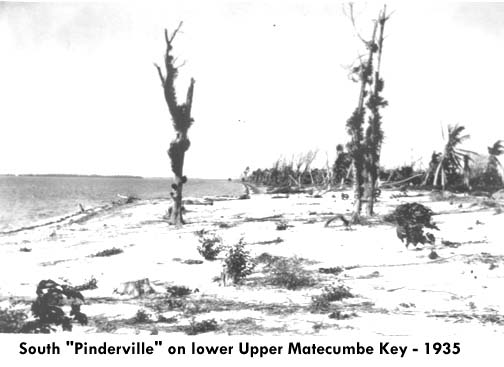 This is approximately the same area as the row of houses above.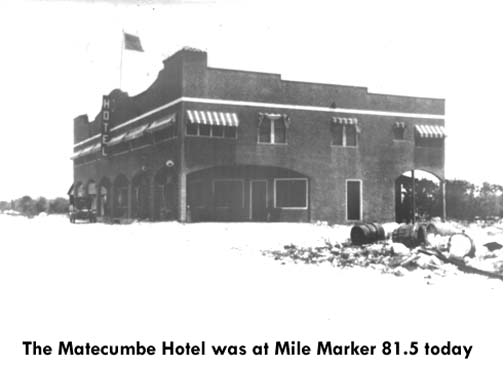 At the time of the hurricane, this was the Matecumbe Hotel which housed the offices of FERA.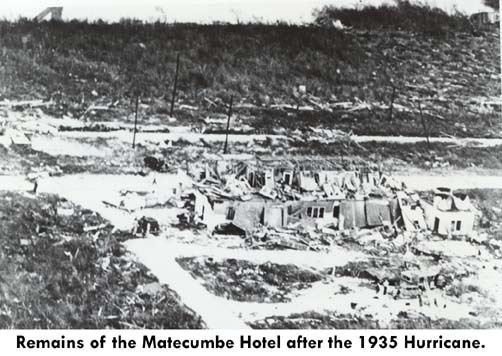 An aerial view of the Matecumbe Hotel from the other (Ocean) side, which took the blunt of the hurricane. In the lower right corner is the remains of a bus in which some residents rode out the hurricane.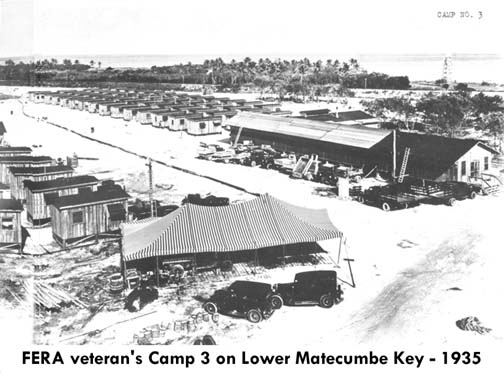 Another view of FERA veteran's Camp 3 before the hurricane.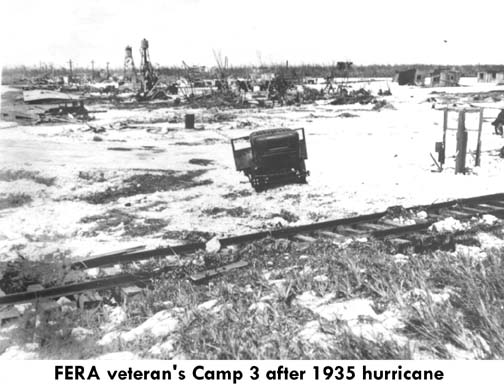 A view of the same area, but looking back from the far side of the above photo.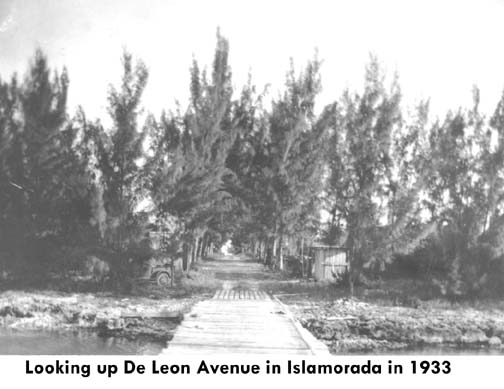 Looking east into the subdivision that railroad engineer William J. Krome platted as the Townsite of Islamorada. He reportedly planted the Australian pine trees.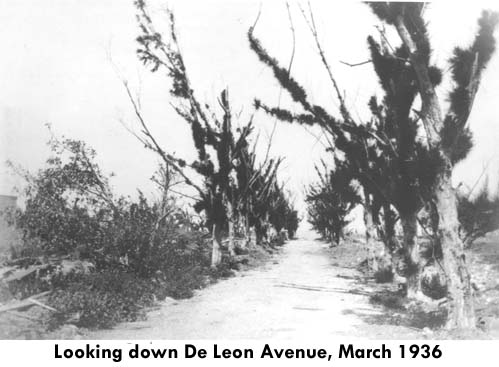 Now looking up from the bay on the same De Leon Avenue six months after the hurricane. The Australian pines are recovering and are huge today.

Continued on Page 9