MEMORABILIA ROOM
Florida Keys Postcard Shelf
Page 4
- Plantation Key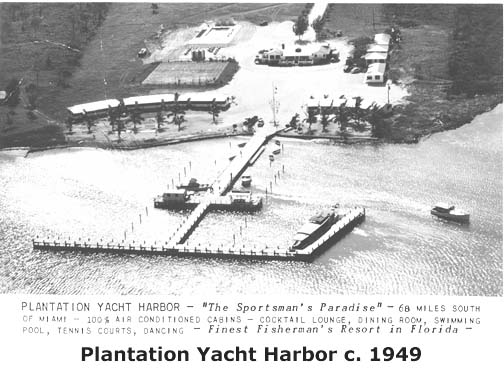 Plantation Yacht Harbor is being converted to the center of the Islamorada municipal government.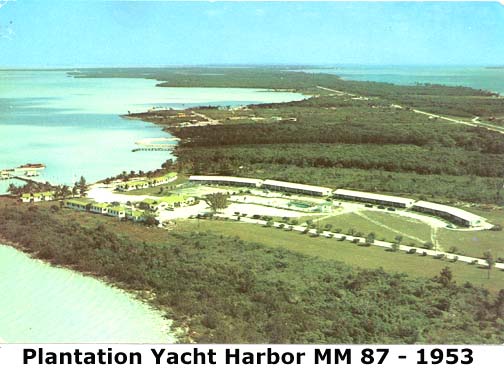 Another view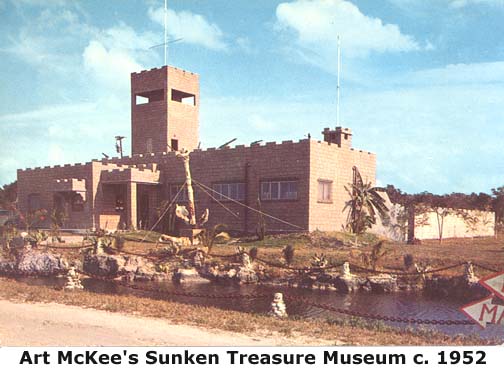 Art McKee was known as "silver bar McKee" for the quantity of silver bars recovered from the wrecked 1733 Spanish fleet off-shore.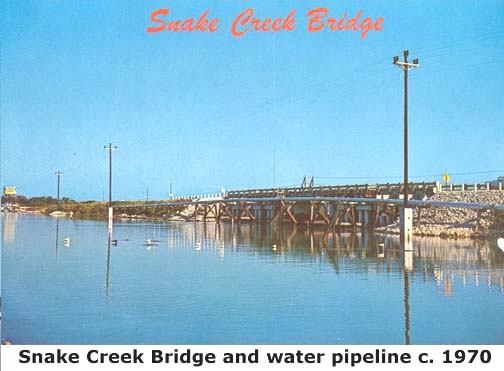 - Windley Key -
The water pipe was a familiar sight along side of the old bridges.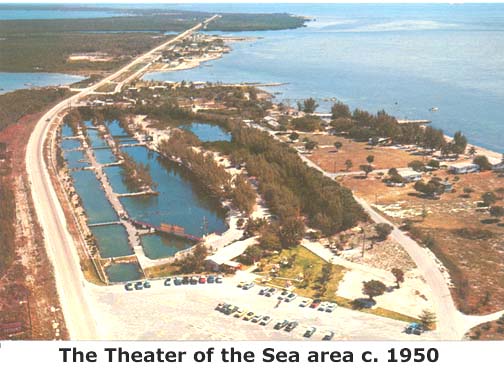 - Upper Matecumbe Key -
An old rock quarry provides the water feature for the facility.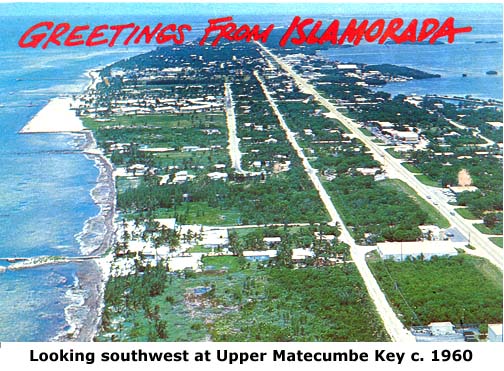 The Oldney Inn site is visible at the upper left.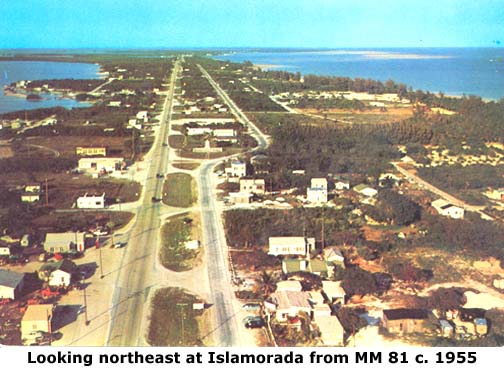 Highway US 1 is to the left and the old SR 4A to the right. The 1935 Hurricane Memorial is between the two at near center.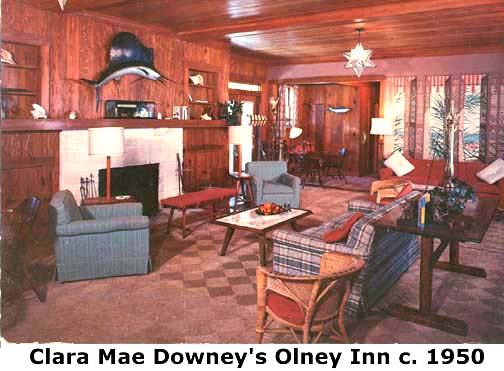 Hurricane Donna in 1960 more or less destroyed the Oldney Inn.
Continued on Page 5