MEMORABILIA ROOM
Florida Keys Postcard Shelf
Page 6
Bryan Newkirk built his exclusive development on Duck Key with the Indies House (shown below) as the center piece.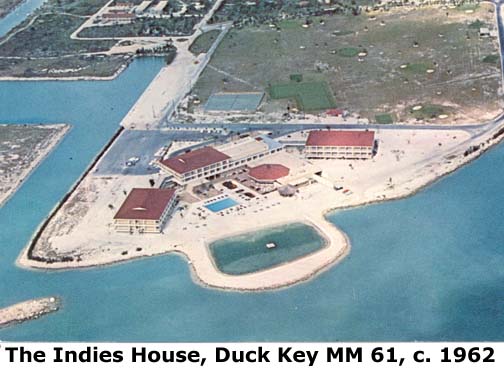 - Grassy Key -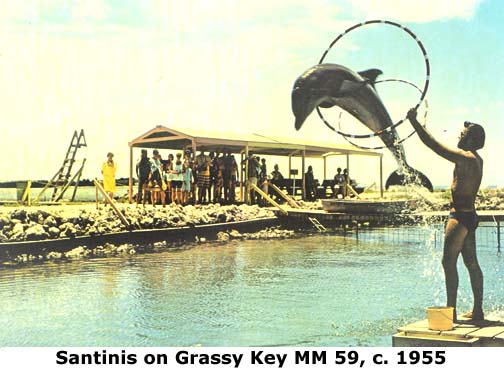 Milton Santina owned the original Flipper, Mitzi
- Key Colony Beach =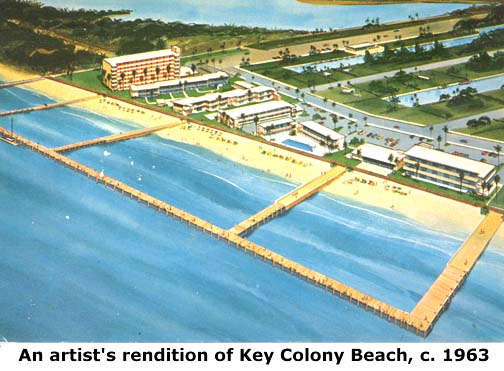 - Key Vaca -
Shelter Key was about 90 acres of mangrove in 1953 when Phillip Sadowski converted it to a 285 acre buildable island at MM 54.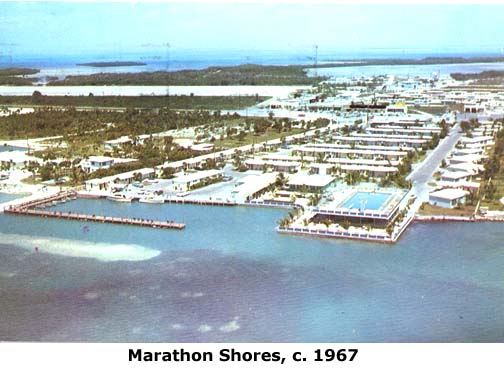 Developed by Phillip Sadowski and John Puto in the 1950s.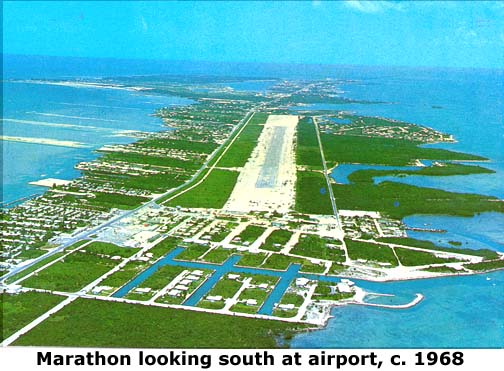 The Army Air Corps built the 5,008 foot long airstrip during World War-II.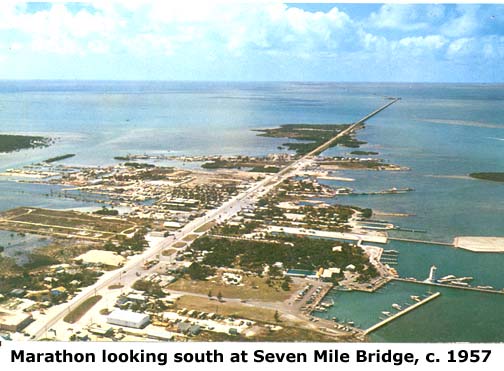 Once separate Keys, at the top Knight Key and Hog Key appear as part of Key Vaca.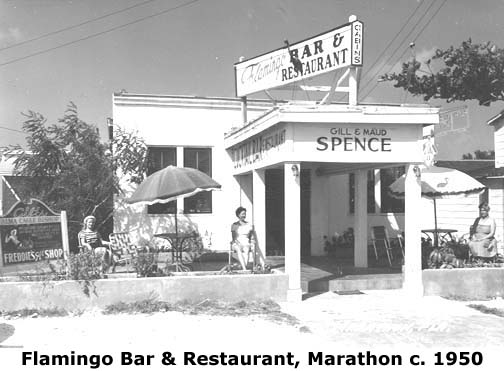 Gilbert and Maud Spense opened the Flamingo Bar and Restaurant in 1945.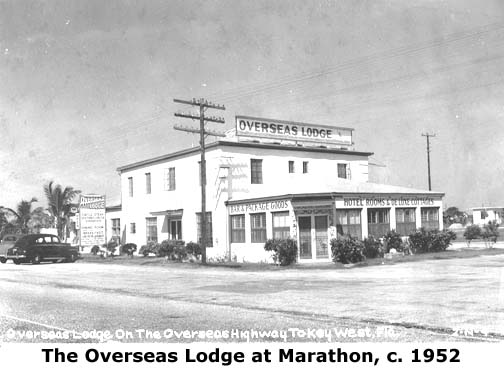 Built by Charles Toppino Sr. after the 1935 Hurricane.
Continued on Page 7