MEMORABILIA ROOM
Florida Keys Postcard Shelf
Page 7
- Pigeon Key -


Pigeon Key was first used as a construction camp for the railroad.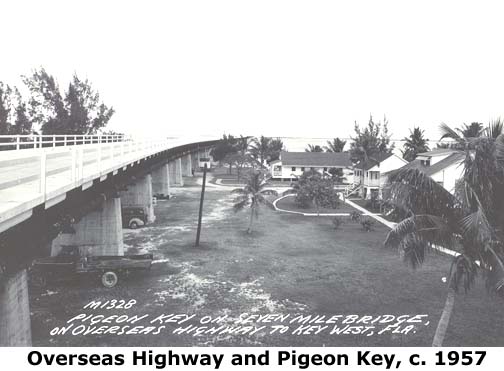 After the railroad was constructed, Pigeon Key was a maintenance camp for repair, painting and the Moser Channel bridge tenders.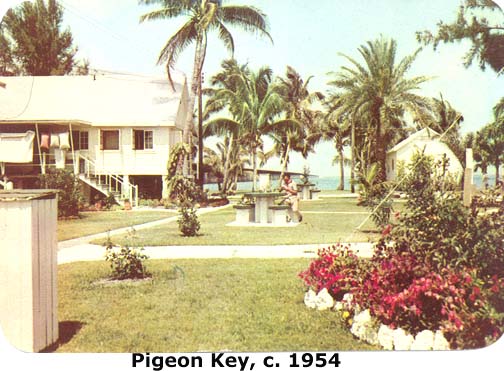 After the railroad was discontinued in 1935, Pigeon Key was the Hqs. for the Overseas Bridge and Toll District.
- Ohio Key -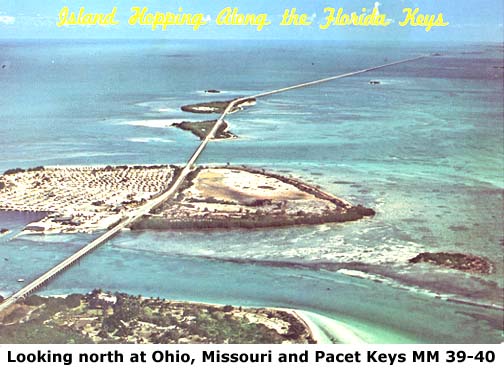 The large Key in the center is shown below.

- Bahia Honda Key -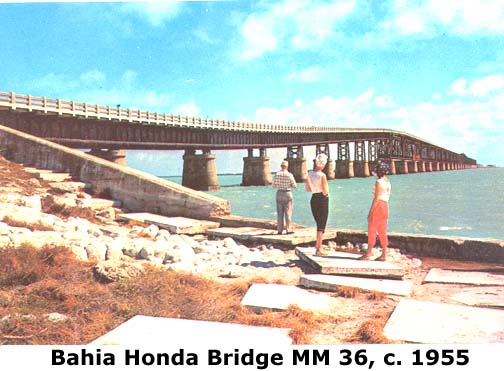 The Overseas Highway was built on top of the railroad bridge supporting structures after the Hurricane of 1935.
- Big Pine Key -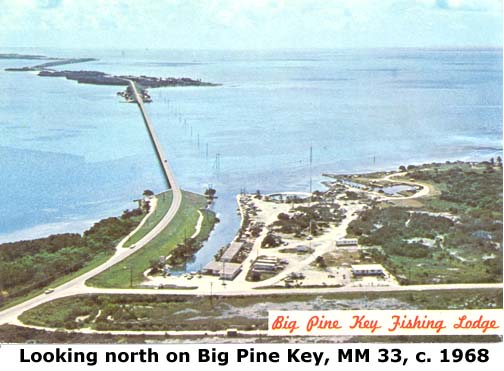 The highway is still passing over the converted railroad bridge.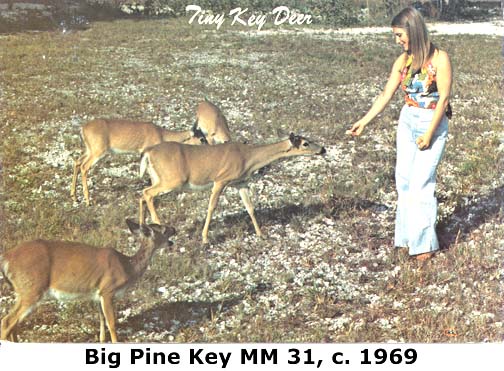 Please do not feed the deer.
Continued on Page 8